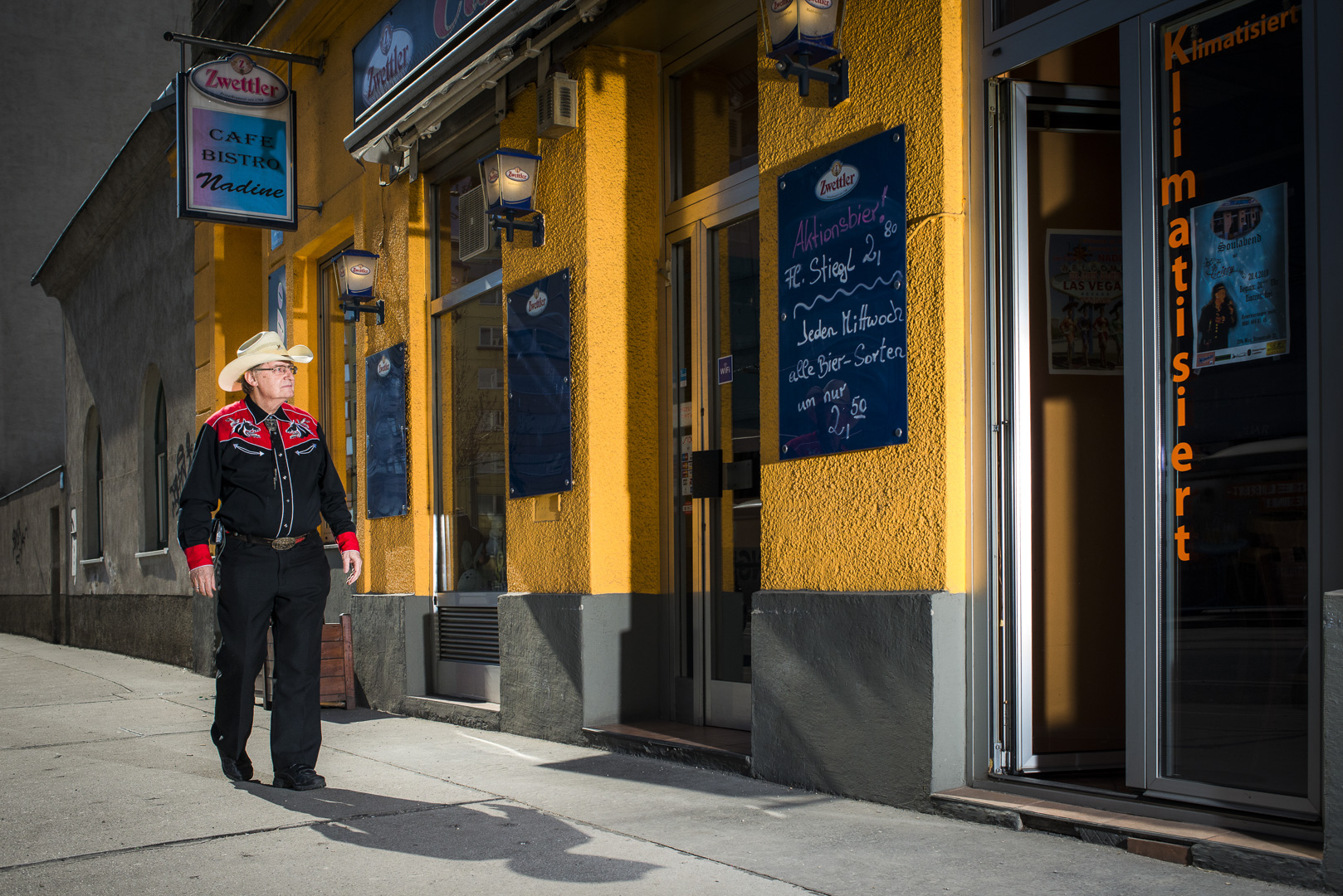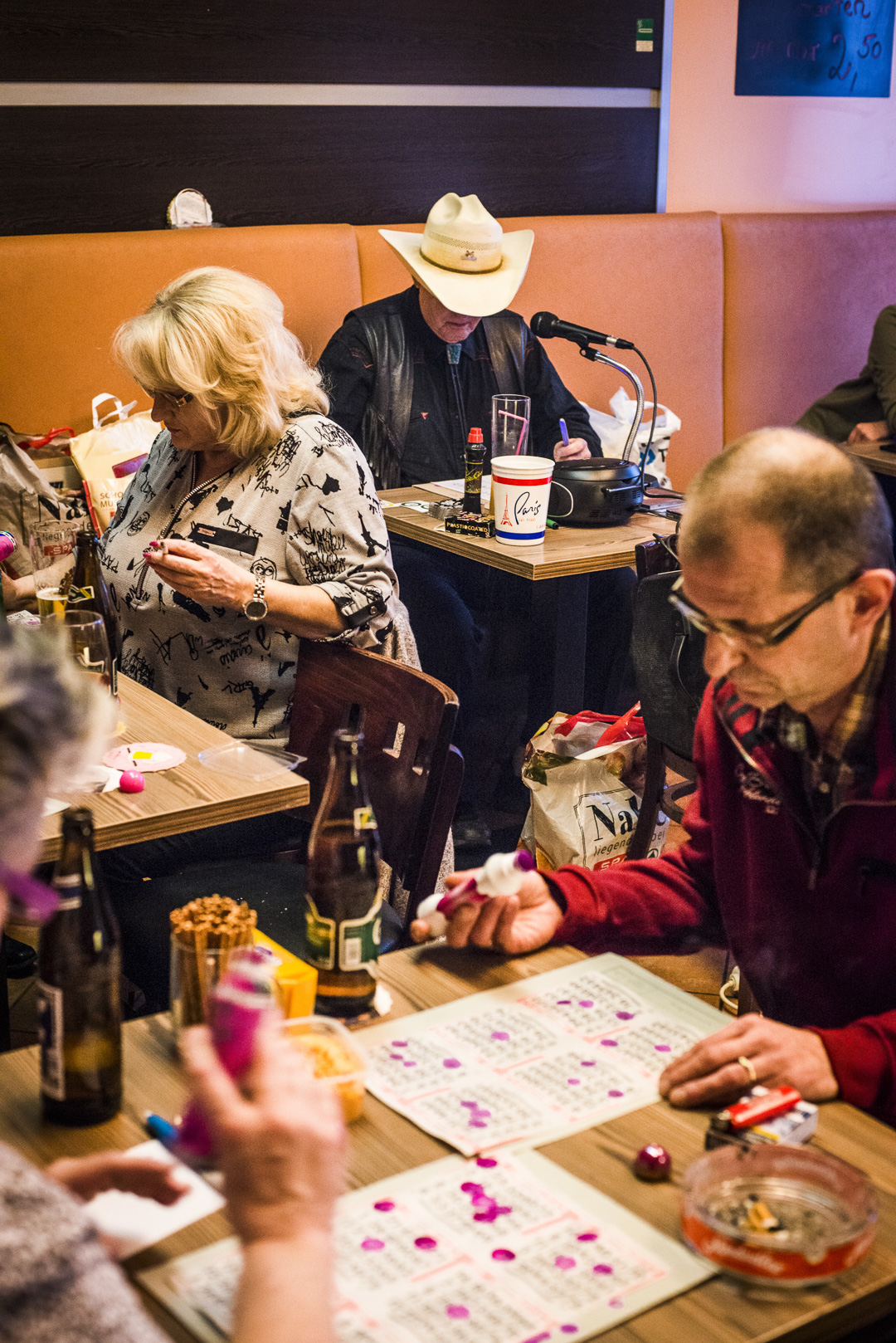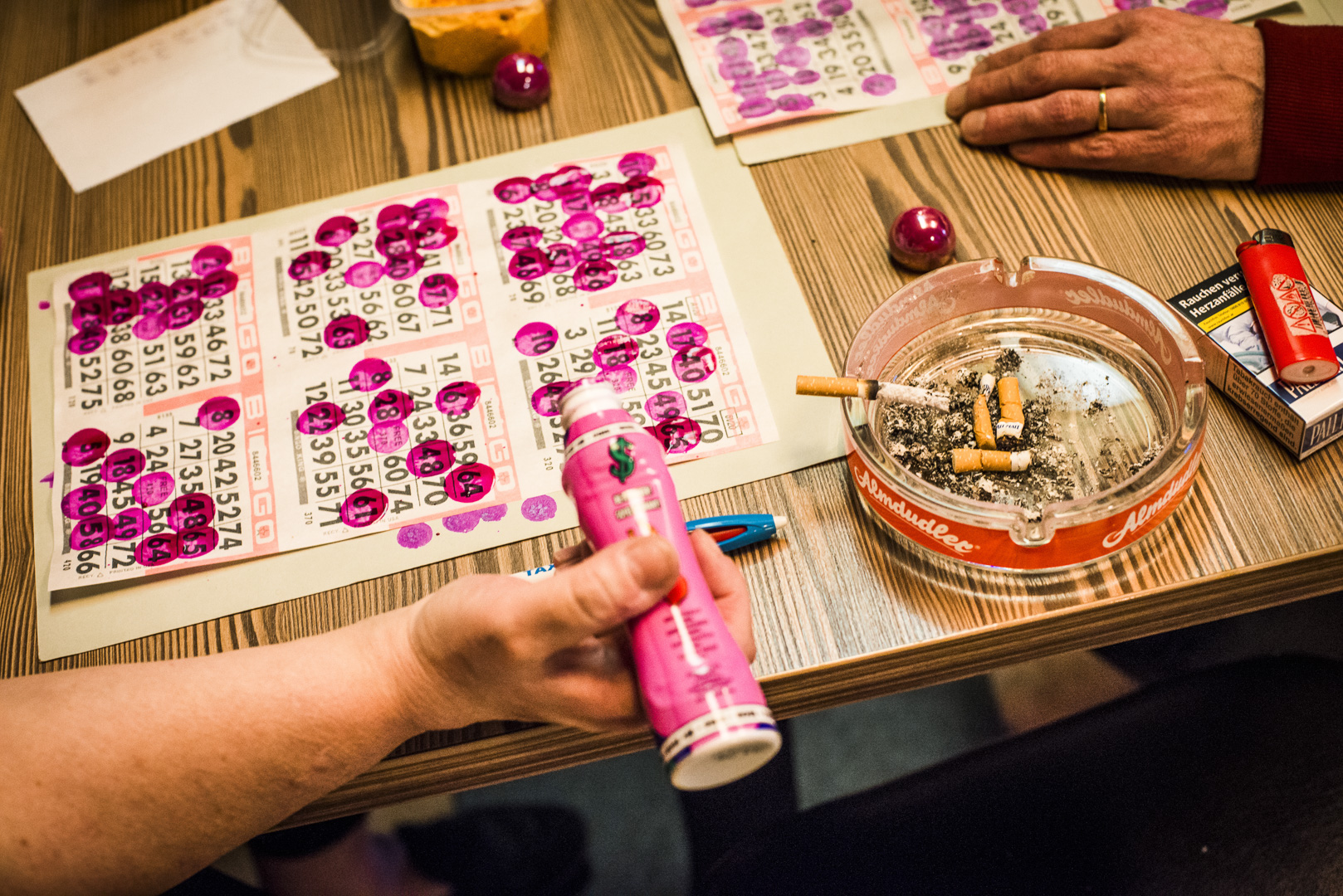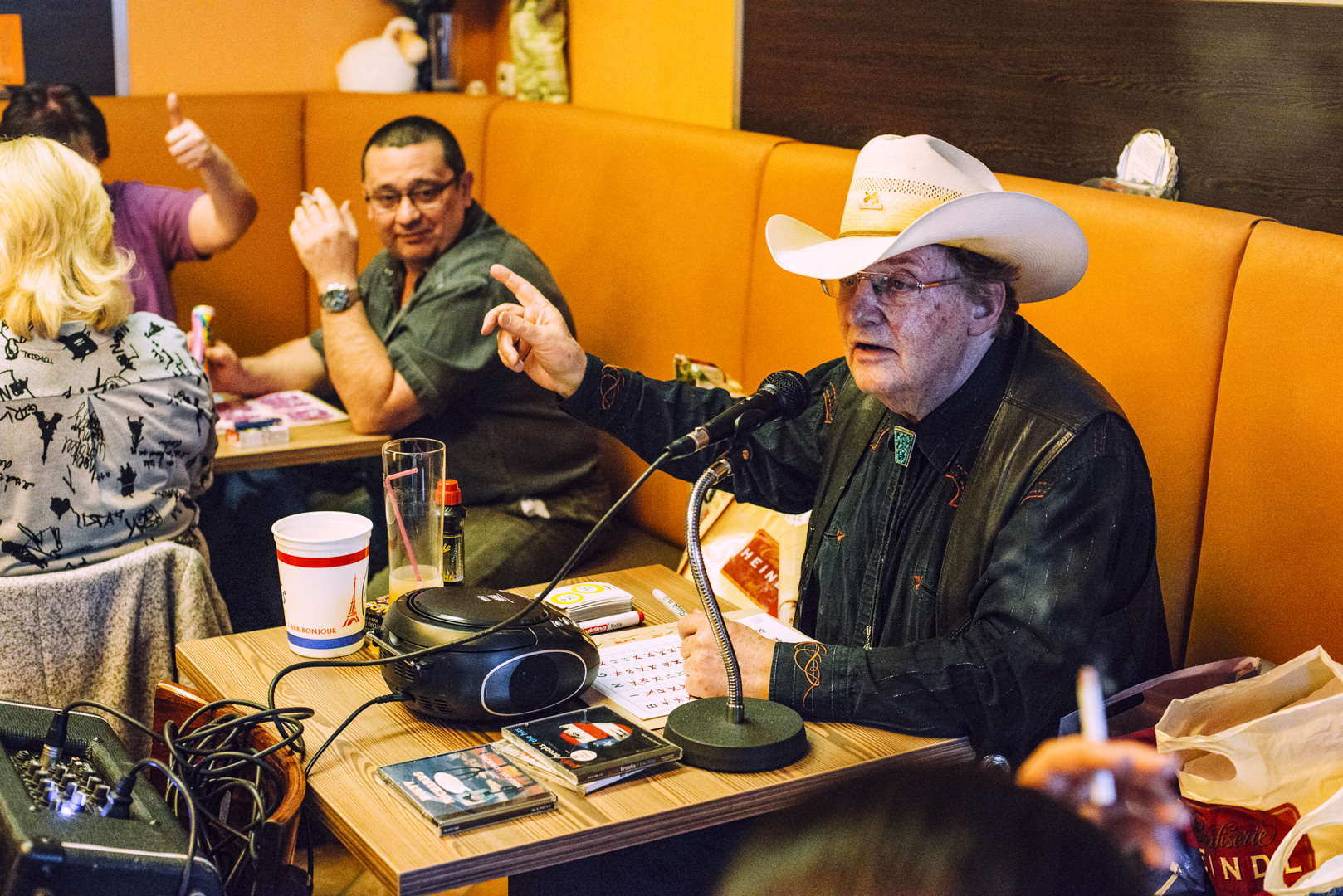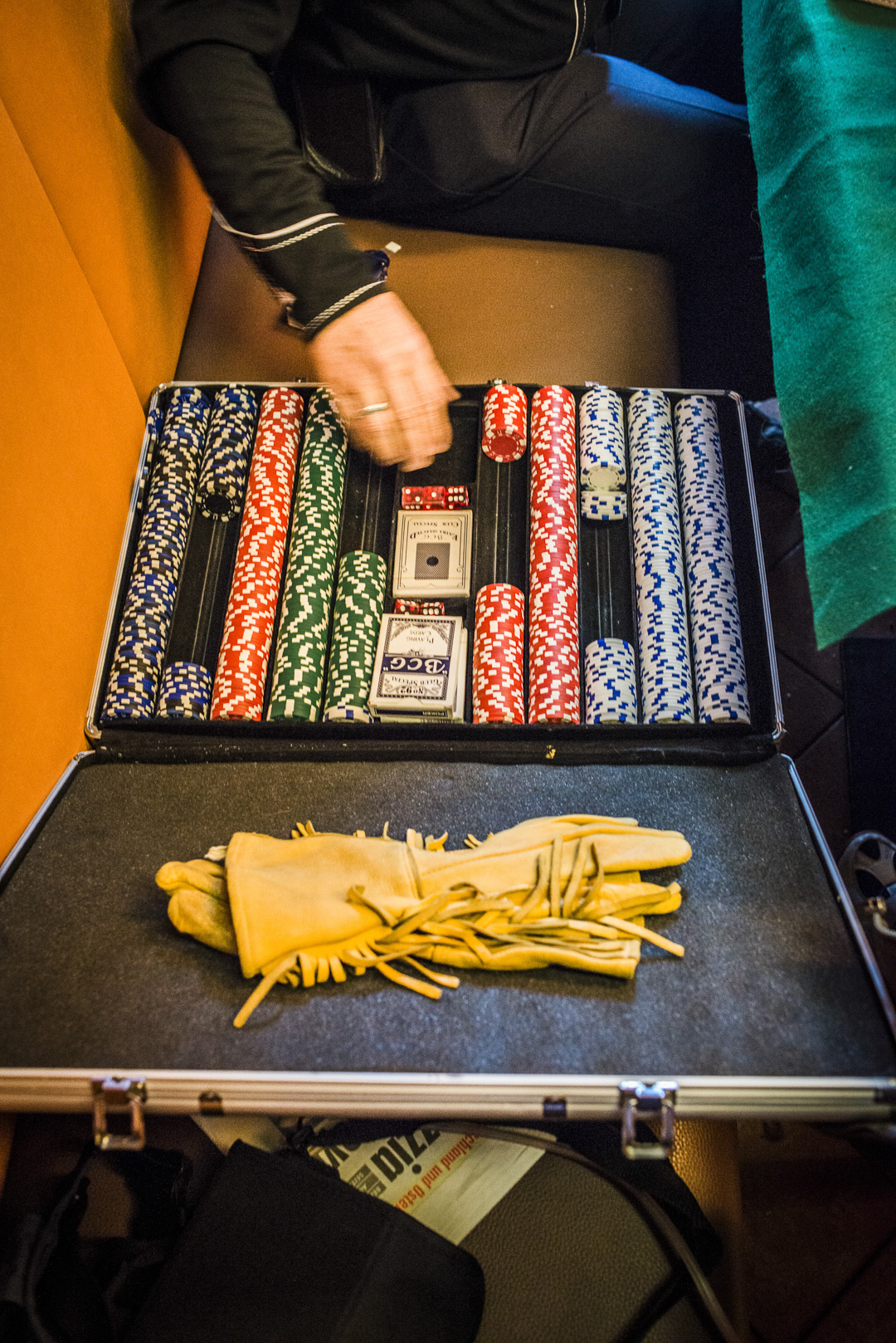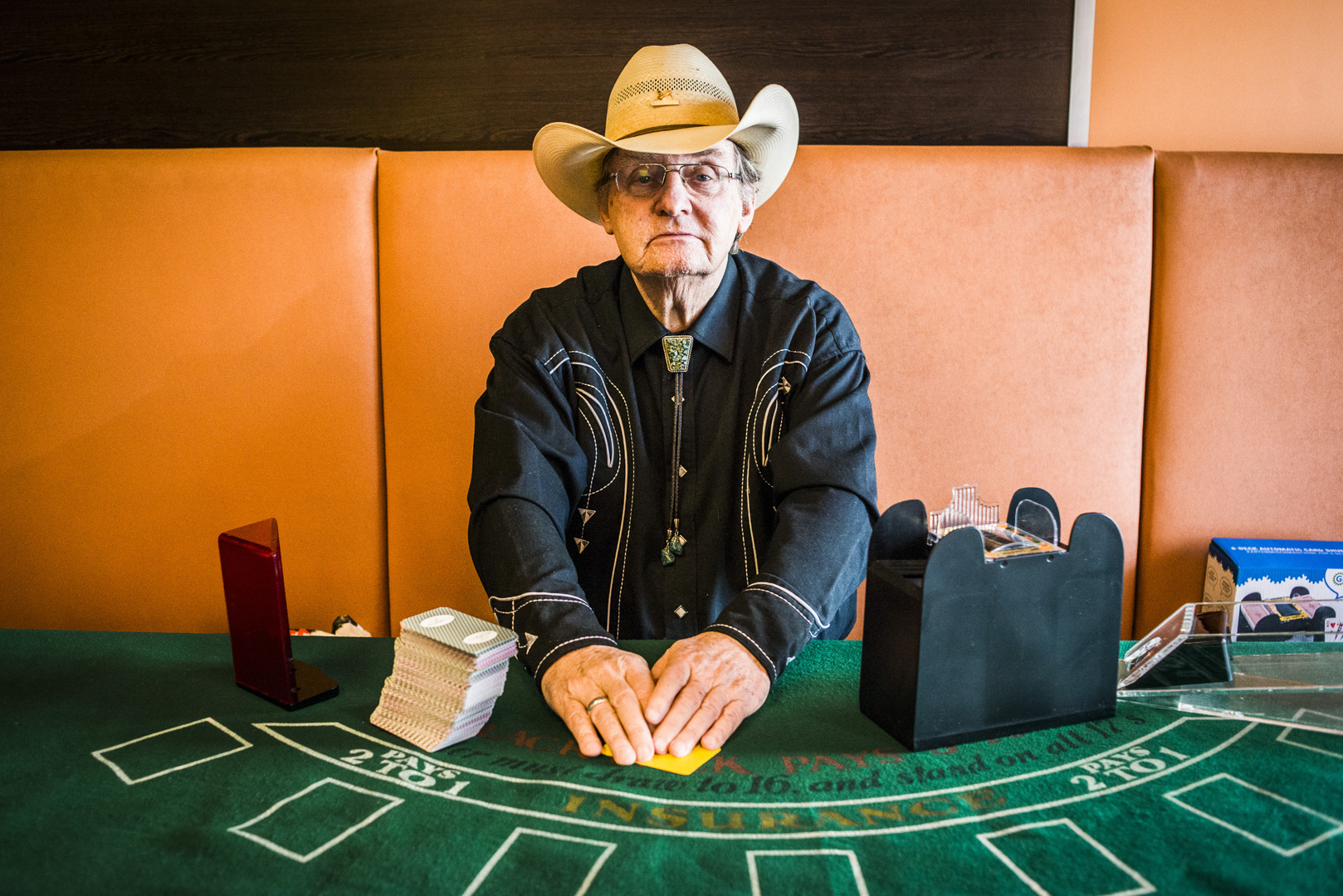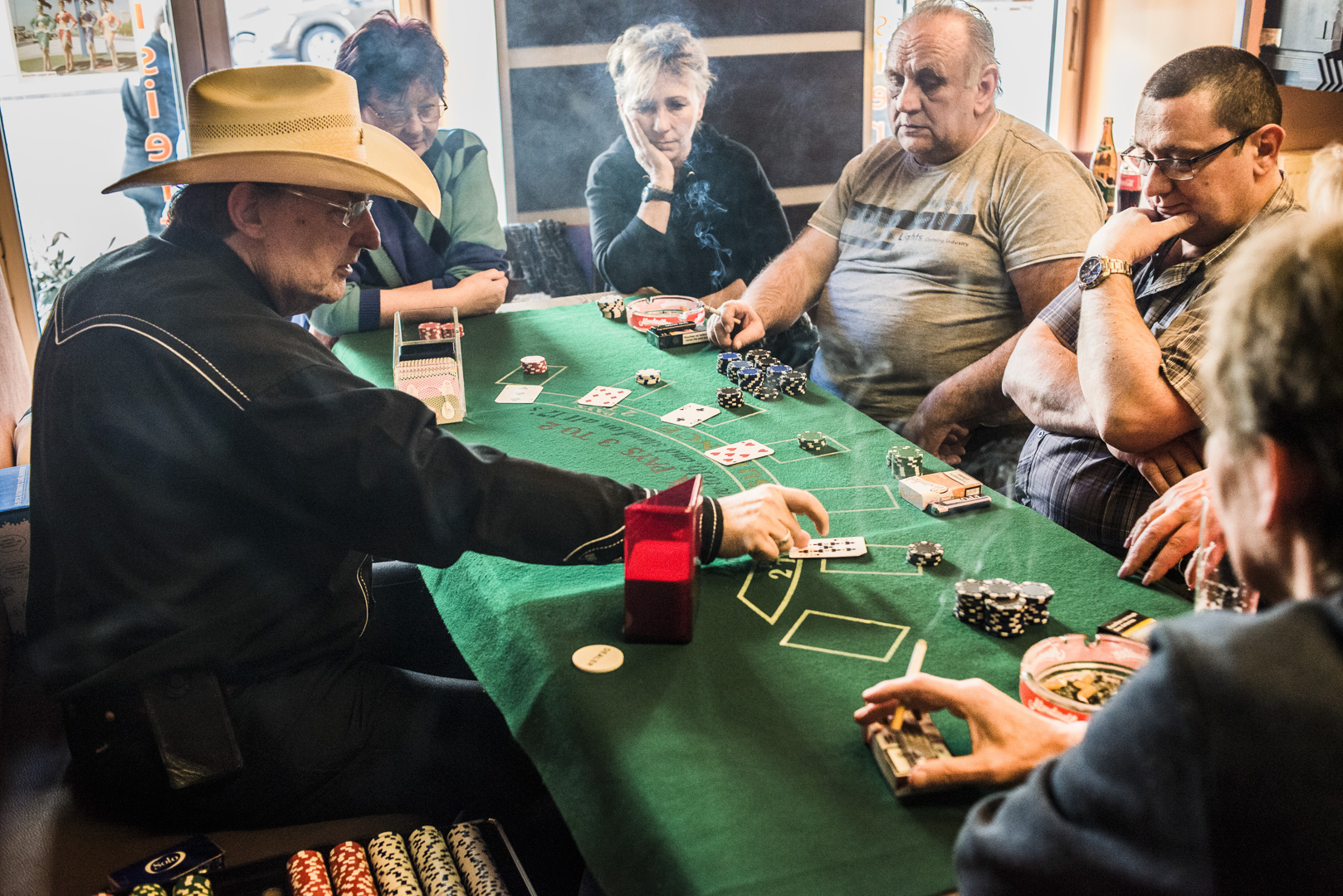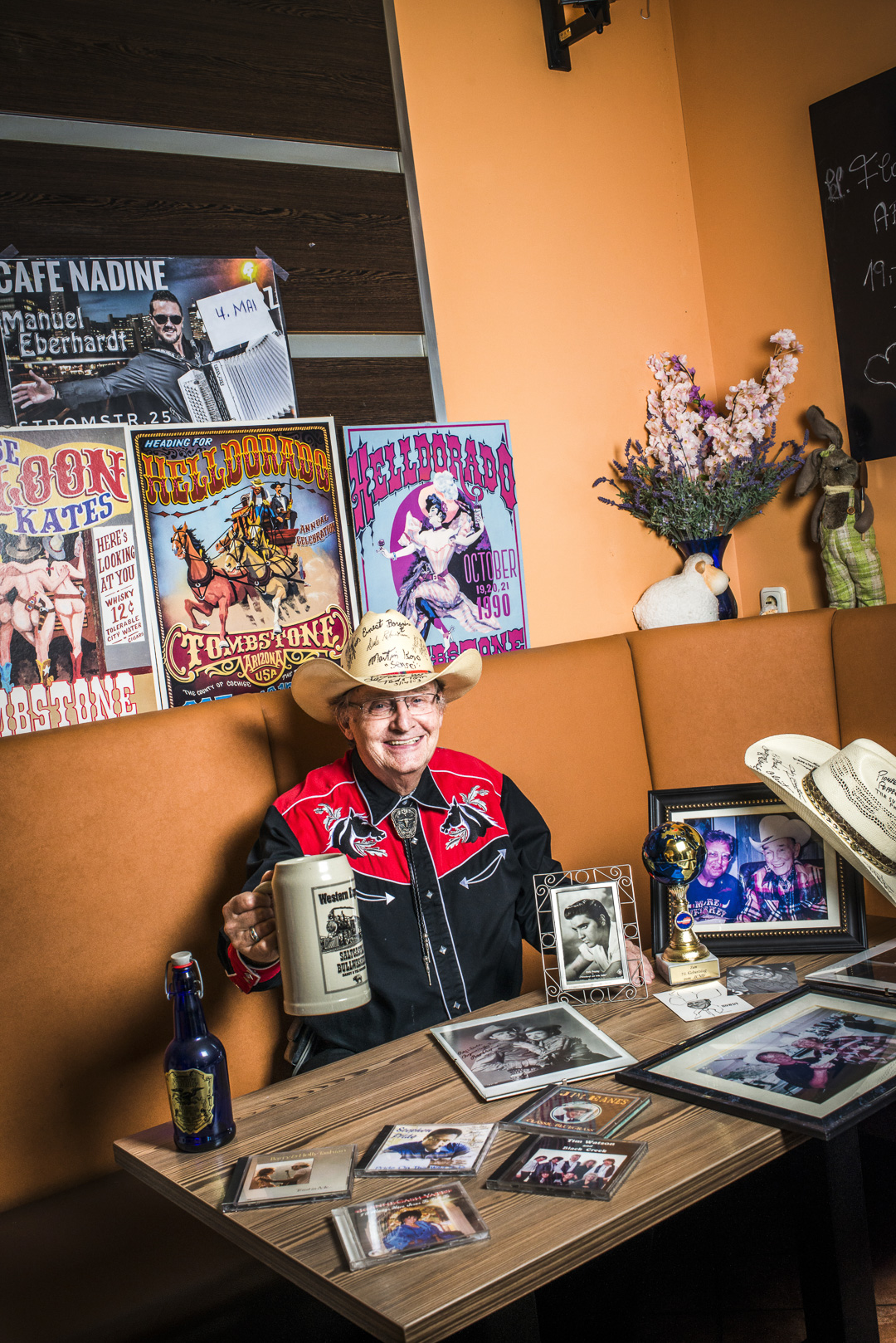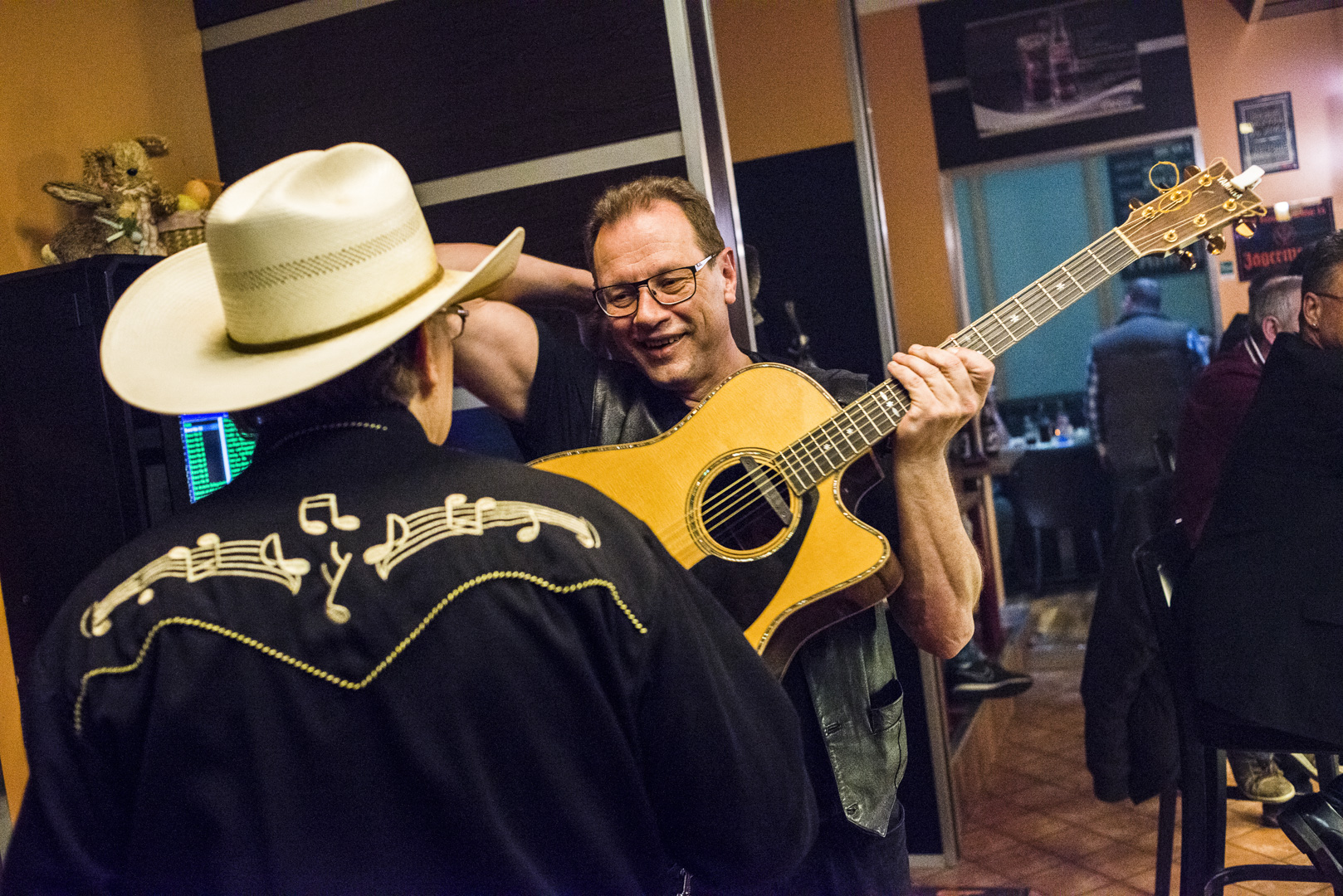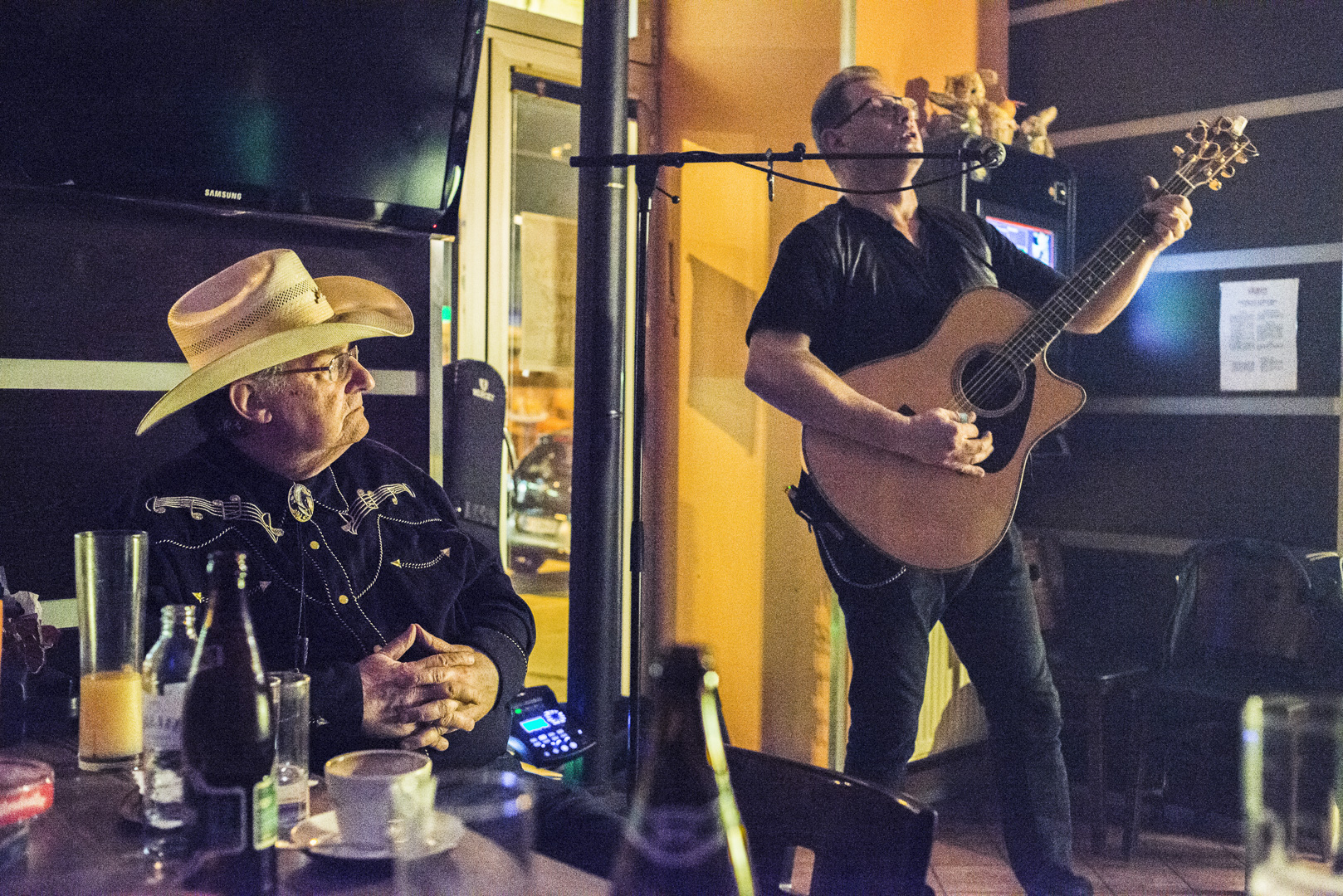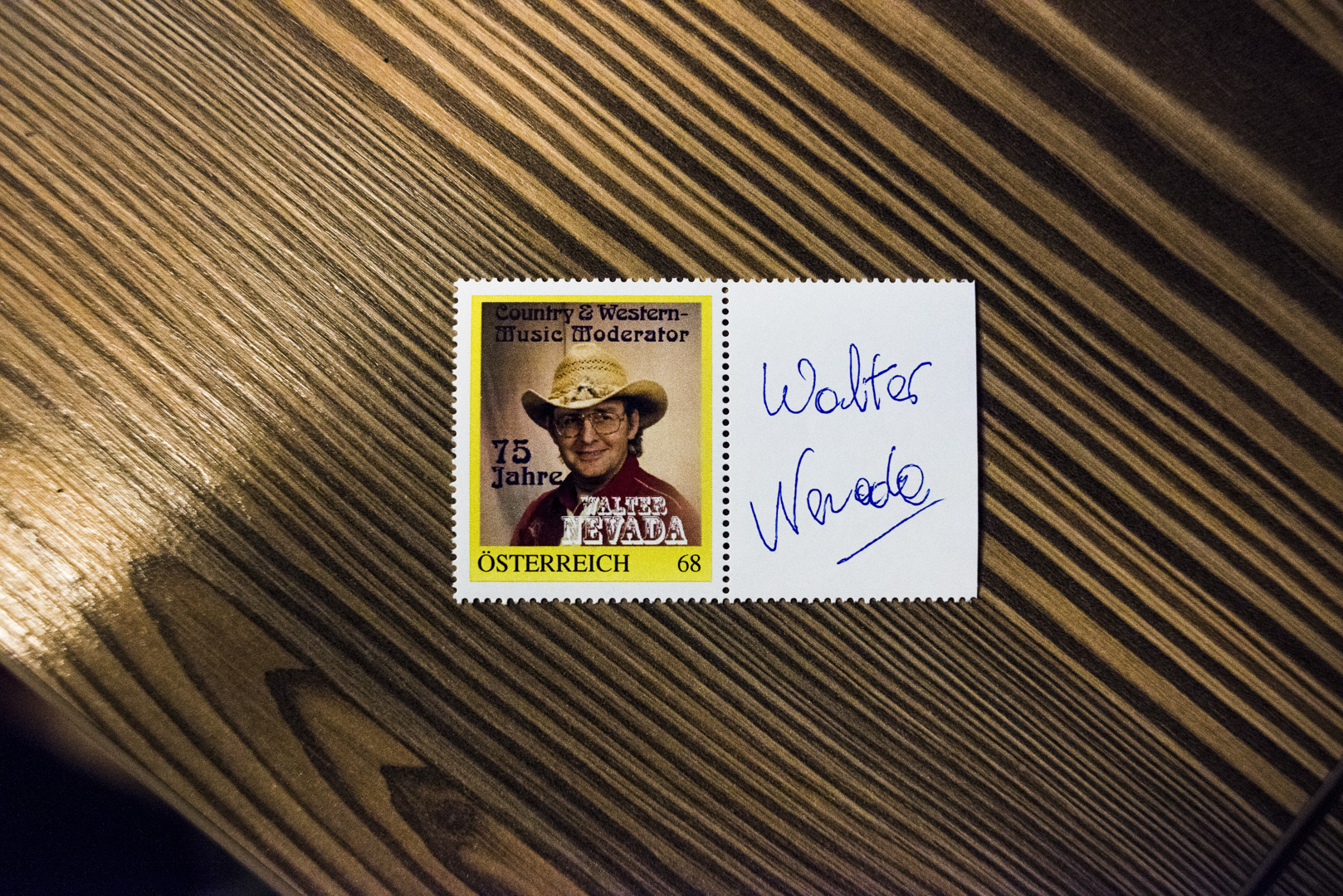 Welcome to Nevada
Editorial Photography
Café Nadine, Wien Brigittenau. Nicht gerade der Ort, an dem man einen Mann erwartet, der die ein oder andere Spur in der österreichischen Musikgeschichte hinterlassen hat. Walter Nevada.
Früh schon hat sich der heute 78-Jährige mit einem Virus infiziert, von dem er nicht mehr los kam: Country Music. Über mehrere Jahrzehnte hinweg hat der umtriebige Brigittenauer die hiesige Szene bereichert. Als Konzert-Veranstalter, Moderator, einflussreicher Countryclub-Präsident.
This man who calls himself Walter Nevada is Austria's Country and Western Music pioneer. He sat on Johnny Cash's couch, he was the first person ever to shake Merle Haggard's hand and he is the undisputed importeur of Line Dance to his homecountry. Although in his mid-seventies, he is still active as a Black Jack dealer and plays Bingo every week in his favourite café in Vienna.
Text von Stefan Schlögl
Erschienen in / Published in:
"DATUM. Seiten der Zeit" Ausg. Juni / 2018
Autor / Writer:
Artikel / View article: