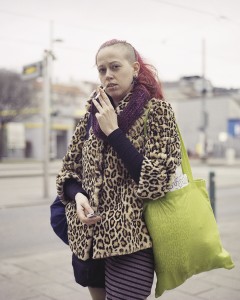 Liebe Freunde der Fotografie / dear friends of photography:
ich darf euch auf meine nächsten drei Ausstellungen mit neuen Arbeiten aus der Serie "Die Leopardinnen" hinweisen / you're invited to my next exhibitions:
Flaneur – Kaunas photo Festival, Litauen "Street Value" bis 19.9.2016
The Body Politic – Gallery of Photography Ireland bis 28.9.2016
und / and
"Der Innere Zaun" Republik Kugelmugel in Wien von 4. Nov 19.00  bis 5. Dez. 2016 im Rahmen von Eyes.On –  Monat der Fotografie Wien.